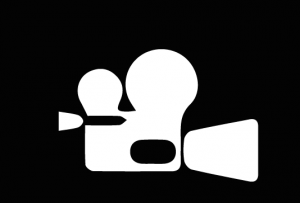 Anyone interested in launching a crowdfunding campaign to fund a movie, or any other film project, may want to check out the audition scheduled for September 17.
Crowdfunding Mojo is hosting an open audition at NedSpace Morrison, 619 SW 11th from 10:00 a.m. – 2:00 p.m. Anyone considering creating a crowdfunding campaign is eligible to become a cast member. Crowdfunding Mojo is a TV series following the stories of 12 intrepid inventors, entrepreneurs, innovators and creators as they plan, schedule, and launch their innovative crowdfunding campaigns, including ultimate successes and possible tragic failures.
Crowdfunding Mojo cast members will benefit in fantastic ways from being on the show:
You will receive coaching and mentor sessions lead by startup founders who have created and lead several multi-million dollar companies and crowdfunding campaigns.
You will get specific guidance from industry leaders in areas including design, packaging, branding, distribution, analytics and logistics. These leaders are poised to offer the best recommendations for creating very successful crowdfunding campaigns.
You will be awarded unique and valuable prizes and rare opportunities that boost your knowledge, your idea and, potentially, your campaign. You also risk being penalized for failing to succeed at challenges designed to make your campaign the best it can be. In the end, everything is designed to help your campaign be the best it can be, but like any other reality series, there are consequences for poor performance.
Your crowdfunding campaign will benefit from an enormous publicity bump by being featured on the show, intense media exposure from the program and related media coverage. We expect your campaign will gain orders of magnitude of increased viewership just by being on the series.
To be a Crowdfunding Mojo cast member you must pass a series of auditions. You must be available for filming during the entire show's production schedule which will begin shooting Q4 2014. You'll be expected to be at various shooting locations around the Portland metro area, including occasional early mornings, daytimes, evenings and weekend shoots. Your crowdfunding campaign must be ready to launch (but not launched), by the beginning of the fourth quarter.
The first open audition is scheduled for Wednesday September 17th from 10:00 a.m. to 2:00 p.m. Auditions will take place at NedSpace Morrison 619 SW 11th, Suite 250. If you have a prototype, poster, illustration or other items that illustrate your product or idea please bring these materials to your audition.