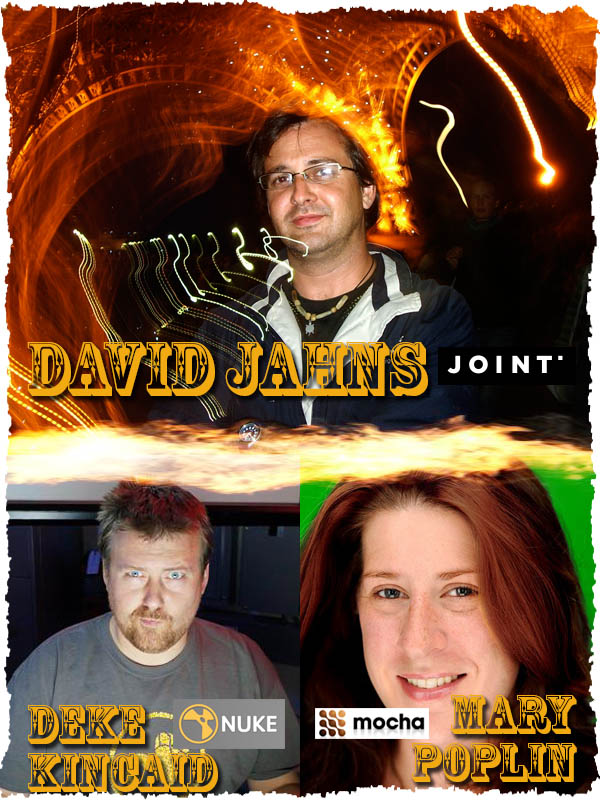 Heads up that VFX/PDX, the local visual effects artist user group, has a meeting on tap for today (April 17) featuring David Jahns of Joint Editorial, Wieden and Kennedy's in-house post production facility.  He'll be showing off the editing software Smoke from Autodesk and his workflow for the great work coming out of Joint.
Also we have Mary Poplin from Imagineer flying in to demo the popular tracking software Mocha, which won a Sci-Tech Oscar last year and is nothing short of amazing.
Last but not least, Deke Kincaid from the Foundry will be showing off the new features of Nuke 8, the leading feature film compositing software.
This all happens today, Thursday April 17th, from 6:30pm-8:30pm at the newly remodeled Meyer & Frank Building, now home to Vestas and Urban Airship. 1417 NW Everett St
More info at www.vfxpdx.com