The Oregon Media Production Association board of directors met last month and elected its 2012 officers, including new president, Michael Bard, owner of recording and post-production facility StudioBard. The board president oversees the activities of the 29-year-old organization to support the mission of growing the commercial, film and television industry in Oregon.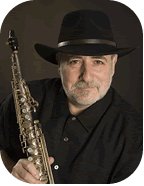 "I am pleased and honored to help direct the OMPA board's activities to better serve and promote all those involved in Oregon's vibrant media production industry," says Michael Bard. "Between commercial and corporate projects and booming television, feature film, and trans-media collaborations, we are really in a great place to employ more Oregonians, engage local businesses, and create world class entertainment."
"The word has spread about the quality of our crews, actors and locations, and as OMPA president, I will actively encourage the consideration and inclusion of other local artisans in the post production, music, graphic design and animation fields," says Bard. Michael brings experience as a 25+ year industry veteran composing music, producing audio and creating sound design for commercial, film and television clients, and was a recipient of OMPA's own 'Award of Excellence.' He says he is "eager to celebrate the level of creative talent here."
While Oregon's production incentive plays an obvious role in growing Oregon's industry, local producers and television broadcasters still generate roughly 90% of the state's production revenues. Says Bard: "I have a lot of faith that local producers and production companies will continue to build budgets in synergy with the out-of-state projects that bring money to Oregon."
The association promotes traditional and new media productions in Oregon of all budgets and sizes "so long as they are doing business legally and contributing positively to Oregon's economy and reputation," says Tom McFadden, OMPA's Executive Director.
Initiatives of the OMPA include publishing Oregon's industry directory–SourceOregon and SourceOregon.com; working with labor, education and elected office holders to streamline and facilitate the process of doing business in Oregon; and upholding Oregon's reputation as an increasingly popular place to do media production business.
Other officers of the OMPA board elected this month are Lisa Cicala, elected to a second term as Vice President, joined by co-Vice President Christopher Toyne, and Timothy Troester, elected to his second term as Secretary/Treasurer. A complete list of current board members of the trade association are found online at www.ompa.org/index.php/about/current-board/