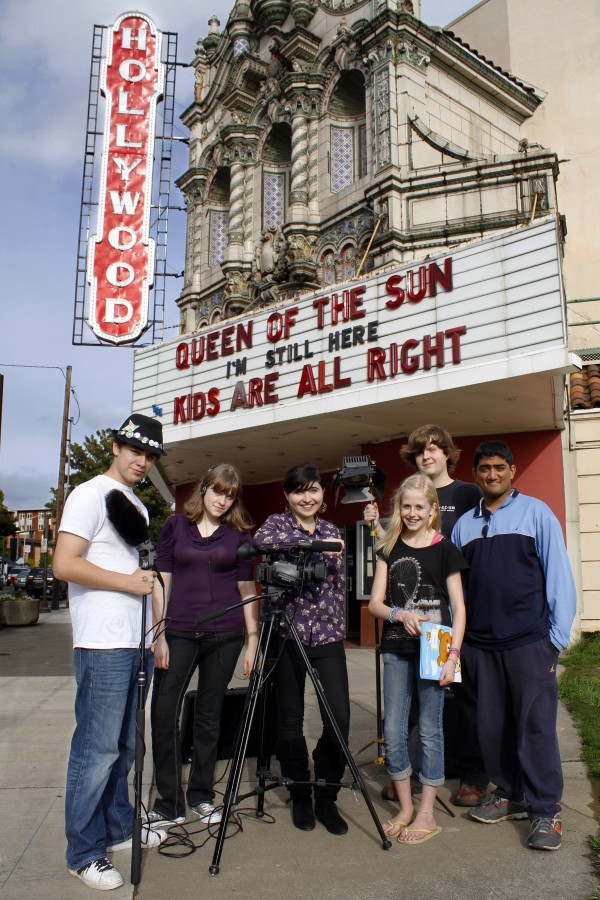 Project Youth Doc Instructor Job Description
Background: The Hollywood Theatre's Project Youth Doc ("PYD") program provides youth the opportunity to produce short documentary films of personal and social relevance, cultivating a heightened sense of community awareness/involvement and nurturing the development of students' artistic voices in a positive peer-to-peer environment.  By using documentary film as a vehicle for creative self-expression, students who participate in PYD become better connected to their peers, the community in which they live and, most importantly, themselves. Since the program's inception in 2004, over 200 youth have worked in teams to produce more than 50 thought-provoking documentaries on topics ranging from the juvenile justice system to the dangers of drunk driving. For more information, please visit www.hollywoodtheatre.org.
Title: PYD Instructor
Reports to: Director of Programs and Community Engagement / Education and Outreach Coordinator
Position Description: The PYD Instructor will facilitate a 4 week long, five hour per day (M-F) course in documentary filmmaking for 16 youth ages 13-17.  The program will include team-building exercises, a study of the history of documentary filmmaking, tutorials on the operation of commercial grade HD cameras and sound equipment, and editing lessons using Final Cut Pro, an advanced professional editing software.   Working in groups of four, students will produce thoughtful 7-10 minute documentary.
Responsibilities:
With support from Hollywood Theatre Education Staff, PYD co-teachers, utilize existing curriculum to develop formal high school level four week curriculum in digital filmmaking including camera operation, sound recording, interview skills, narrative structure, and editing.
Provide technical support for program.
Offer constructive feedback on student work.
Encourage teamwork within student groups and mediate conflicts that may arise.
Work collaboratively with program team of lead instructors and interns to foster a safe and supportive learning environment in which students are empowered to share their ideas and experiences.
Create and enforce behavior and content expectations both for films and class time.
Deliver four 7-10 minute student produced documentaries on topics of personal and social relevance to participants.
Qualifications:
2+ years experience working with youth, with significant experience engaging at-risk youth.
Extensive documentary filmmaking knowledge and background.
Skills in digital video production and editing, particularly FinalCut Pro and Sony HVR-1U cameras.
Strong classroom management skills.
Excellent teamwork skills; collaborative approach to instruction and filmmaking.
Commitment to diversity.
Sincere respect for young peoples' voices and stories.
Ability to lift up to 50 lbs, and stand for up to three hours at a time.
Compensation: competitive weekly salary.
Position closes 4/9/2012. Please include resume and/or CV, cover letter, and reel or links to online work.
Contact Ledah Wilcox, Outreach & Education Coordinator, with any questions at [email protected] or via phone at (503) 493-1128.
Film Action Oregon DBA The Hollywood Theatre Non-Discrimination Policy: The Hollywood Theatre is an equal opportunity employer and does not discriminate based on race, color, religion, sex, sexual orientation, gender identity or expression, disability, marital status, citizenship, national origin or veteran status with respect to recruiting, hiring, promotion, compensation and other terms, conditions and privileges of employment.