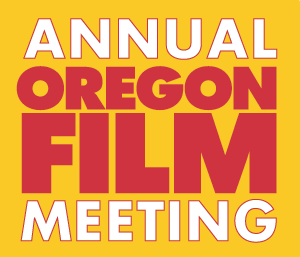 On December 12 at 6:00 PM please join us and Governor John Kitzhaber either in person or at the three teleconference sites to celebrate Oregon's record breaking year for Film and Television production.  We also are holding back a few exciting announcements for this event that will be worth celebrating the future of the industry.  As is the case every year we will be recognizing a few outstanding efforts across the state that have played a part in the industry's success.
Now confirmed are three teleconference sites in addition to the Portland location.
Ashland: Southern Oregon University – Hannon Library Room 117
Eugene: University of Oregon – Studio A
La Grande: Eastern Oregon University – (room TBD)
The teleconference will originate from Portland at the below location:

University of Oregon Portland Campus
70 NW Couch Street
Portland, OR 97209
Industry members and supporters are invited to a reception and "Thank You" party at the Portland location to celebrate Oregon's success, starting at 5pm and continuing after the Annual Meeting. An exposition of projects developed by student winners of the Digital Media Commission will be on display at that time. Both the Commission and party are sponsored by Intel and the Oregon Media Production Association.
The reception is free, and attendees are encouraged to bring canned food donation for the Oregon Food Bank. (Details at www.ompa.org)
We hope you will come and celebrate (that is if you're not too busy working on a project) and demonstrate to ourselves as well as the general public that the film and TV industry is thriving here in Oregon!