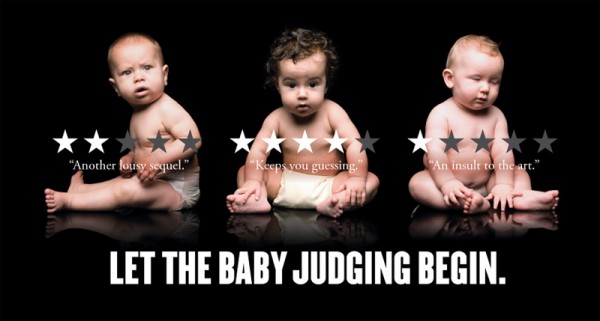 The Northwest Film Center presents
THE 38TH NORTHWEST FILMMAKERS' FESTIVAL
Nov. 11-20, 2011
Portland, OR—The Northwest Film Center is proud to announce the line-up for its 38th annual survey of new work by regional media artists, the Northwest Filmmakers' Festival (formerly the Northwest Film & Video Festival), which takes place November 11-20, 2011.
This year's Northwest Filmmakers' Festival presents 40+ short and feature films from filmmakers across the Northwest, selected by guest Festival judge Andrea Grover.  Feature film highlights include Gus Van Sant's latest film Restless, starring Mia Wasikowska and Henry Hopper; Peter D. Richardson's acclaimed documentary How to Die in Oregon; Matt McCormick's debut feature Some Days are Better Than Others, starring James Mercer and Carrie Brownstein; and the Portland premiere of award-winning filmmaker Chel White's first feature film, Bucksville. In addition to features, the Festival offers two programs of short films. Shorts I— a collection of films from Portland, OR, Wilsonville, OR, Seattle, WA, Spokane, WA, and Victoria, BC—will kick off the Festival on Opening Night at 7 p.m. with filmmakers in attendance. Shorts II is a collection of films made by Portland filmmakers, and at times featuring Portland landmarks, including Cameron's Books by Jin Ryu and Yi-Fan Lu; Eye Liner by Joanna Priestley; and Mighty Tacoma by Vanessa Renwick.
In addition to numerous screenings, the Northwest Filmmakers' Festival also offers opportunities for audiences to interact directly with filmmakers and industry professionals through events such as the Filmmakers' BarCamp, an un-conference bringing together the regional filmmaking community; an "Animated Portland" panel discussing the state of animation in Portland; a direct animation workshop and screening led by Devon Damonte; and a "So You Want to be A Filmmaker?" informational panel aimed at aspiring youth filmmakers. Filmmakers whose work did not make it into the Festival are also invited to submit their short film into the popular program, "What's Wrong with this Picture?," hosted by Seattle curator Warren Etheredge for a two hour program illuminating the pitfalls of selling your film to a programmer in 2 minutes or less.
Alongside the launch of the Festival, the Film Center kicks off its 40th Anniversary Season in November.  The Film Center will host a 40th Birthday Party on Festival Opening Night, November 11.  The party will take place in the Portland Art Museum's Fields Ballroom at 9:00 pm, headlined by local indie rock bands Brainstorm and Dirty Mittens, accompanied by a video installation by local artist Chris Lael Larson, and featuring a stunning display of birthday cakes donated by local bakeries in honor of the Film Center's Big 4-0.
The Northwest Film Center is a regional media arts resource offering a variety of exhibition, education, and information programs which serve film and video artists of the Northwest.  For more information, visit nwfilm.org.
Contact: Jessica Lyness | [email protected] | 503-221-1156 x 14