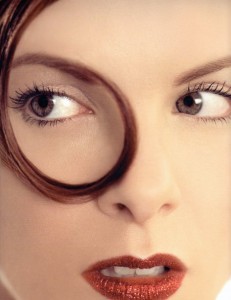 SEATTLE–Many industry projects require makeup artists to also perform as a production's hairstylist.
Colour Box Makeup Studios, which has offered four film/TV makeup workshops in Portland and Seattle over the last two years, is hosting an Oct. 8 workshop in Seattle that broadens makeup artists' hairstyling skills allowing them to offer a more "complete package" to potential employers.
The class, which is limited to 12 students, is currently enrolling and has three spots still available. It is hosted by 2011 Emmy nominee and Colour Box founder Kerry Herta and veteran celebrity hairstylist Lara Cilento. Discounts are available to previous Colour Box students, licensed artists, beauty school students and working film/TV artists.
Contact 310.360.3992 or [email protected], or visit http://www.colourboxmakeup.com for more information.