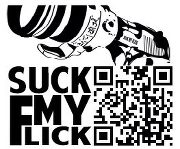 Movie Night At Rejuvenation
A fundraiser for p:ear
Sunday September 18, 6:00pm – 9:00 pm
In Rejuvenation's salvage lot
Sunday September 18th
6:00pm – 9:00 pm
Rejuvenation's salvage lot
1100 SE Grand Ave PDX, OR 97214
Join us for a night of local short films shown under the stars! Bring chairs, blankets, and your film-loving friends to our salvage lot for good fun and great fundraising.
See short films by local filmmakers (maybe even yours!) on the big screen while sampling some of Portland's best food and drink – all in the name of helping p:ear, Portland's premier mentoring program for homeless teens.
Thanks to SMF Film Competition, Picture This, Widmer Brothers, Distillery Row, The Whole Bowl, Hungry Heart Cupcakes, Domo Dogs, Saucy's BBQ and talented filmmakers and audience members like YOU, this will be a fun and fantastic event.
About p:ear
p:ear builds positive relationships with homeless and transitional youth, ages 15 to 24, through education, art and recreation to affirm personal worth and create more meaningful and healthier lives. Each year their programs serve almost 900 homeless and transitional young people. For more information see pearmentor.org.
Schedule Of Events
| | |
| --- | --- |
| 6:00-7:00 | Arrive. Mingle. Eat. Take a Seat. |
| 7:00-8:30 | Movies! Movies! Movies! |
| 8:30 | Vote for your favorite short film |
| 8:45 | Winner announced |
| 8:46 | Clapping, Cheering (no crying, come on people, it's just a friendly competition) |
Tickets:
Only $6 each or two for $10. This includes one Widmer beer and a bag of popcorn.
Entire admission donated to p:ear.
Food:
The Whole Bowl and Hungry Heart Cupcakes will be on hand to sell delicious food and cupcakes. 20% of their proceeds will also go to p:ear. Domo Dogs and Saucy's BBQ will also be on hand and will donate 10% of their proceeds to p:ear.
Drink:
Distillery Row will make a signature cocktail. $6, all proceeds donated to p:ear.
Want To Submit A Short Film?
Send it to [email protected], attention Dusty, by September 12, 2011, for review. Films will be selected by SMF Film Competition and Rejuvenation, and shown on a first-come, first-shown basis. You will be notified by email if your film is chosen. Submission must be received by September 12.
For submission guidelines and a short movie explaining how to upload your files, click here. (http://suckmyflick.org/read-me/)