River Network National River Rally (a Portland based national nonprofit since 1998) will kick off with the benefit screening of The River Why on September 9th, 7pm at the Hollywood Theatre.   Actors William Hurt, Zach Gilford ("Friday Night Lights"), Alex Hurt and Producer Kristi Denton Cohen will be on hand before the screening and for a post-film Q&A.
The River Why was shot entirely on location in Oregon and tells the story of 20 year old fly-fishing prodigy, Gus Orviston (Zach Gilford), who, in an act of rebellion, shuns his prior life and family for what he thinks will be a secluded existence of fly fishing heaven on the banks of a beautiful river.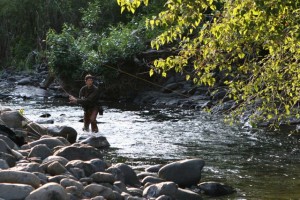 The evening will also serve as the official kick-off leading up to the thirteenth annual National River Rally, which River Network will bring to Portland for the first time May 2012.  River Rally is the largest gathering of river and watershed conservation leaders in the nation; Bobby Kennedy, Jr. and Alexandra Cousteau are confirmed Keynote speakers.
It's also worth noting that this production was the first feature that we know of that intended to shoot as  green as possible (check out the green report of the film here).
In conjunction with this screening, people are being encouraged to participate in the Clackamas River Cleanup which will be held Sunday September, 11, 2011.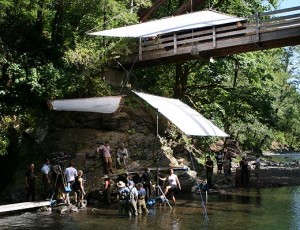 River Network is a Portland based national nonprofit, founded in 1988, that has been empowering and uniting people and communities to protect and restore their rivers.
Tickets to the screening are $20 and available here.  All ticket sales include a donation to River Network and one raffle ticket.
-Jane