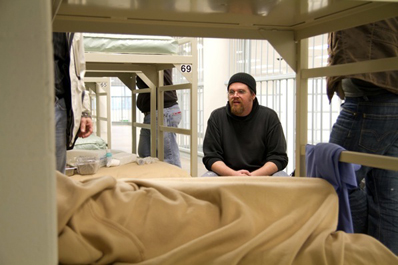 Local filmmaker Todd E. Freeman is offering a $100 discount for his final spots in this summer season of his series for Portland Actors shot on the Red One Camera.
Todd Freeman has been making feature films for 14 years.  He's been a cinematographer on 14 feature films, edited eight feature films and written and directed seven feature films.  He has also shot and edited a series of documentaries in the former Soviet Union, and Wales.  He attended Columbia College Hollywood with a focus on feature film production.  Todd currently has three feature films in Post-Production, two of which he wrote and directed.
Go HERE to see his credits on IMDB.
Go HERE to see the trailer to one of his most recent movies.
Reviews for Todd Freeman's worldwide distributed feature 'Two-Fisted.'
"Showing a level of polish and craft rare in locally produced features, Todd Freeman's "Two Fisted" is a nail-tough thriller with a compelling lead character. An example of solid genre filmmaking on a shoestring budget." Marc Mohan – – The Oregonian
"As its title suggests, Two Fisted is a tough film. Pulling no punches, filmmaker Freeman has crafted a gritty film about a bare-knuckle boxer who returns home to settle old scores and atone for old sins. Recalling the early, hardboiled work of Walter Hill (Hard Times), as well as films like Mean Streets, Two Fisted offers an unflinching and stylish look at the underbelly of society." David Walker – – Willamette Week
"Writer/director Todd E. Freeman's direction is unquestionably stylish, and his visuals–consisting of rich, almost hallucinogenic colors–lend a sense of immense talent to the film." Erik Henrickson – – Portland Mercury
"Two Fisted is a high-octane, gritty, 'break your nose with my fist' action movie. Excellently directed by Todd E. Freeman, who has a great knack for busting out great visuals on a tiny budget." Gregory Conley – – Your Video Store Shelf Online review.
Reviews for Todd Freeman's worldwide distributed feature "Pray for Hell."
"I'm not familiar with Mr. Freeman's work prior to this, but from watching PRAY FOR HELL, it's obvious that he has a genuine love for the days of old and took great care on a small budget to give us that larger than life feel of movie-going experiences from back then.  Everything from the cars to the clothes to the looks and attitudes of all the characters – they all fit into that stereotype perfectly."    – –  Craig McGee, www.horrornews.net
The film has a crazy-cool film style from the very beginning, adding grain everywhere, regardless of necessity. The characters fade in and out of the background. The sound often syncs up with actions and music really well in an almost Chris Cunningham fashion. The backgrounds have neat movies running around them via a green or blue screen, I'd imagine. The movie just plain looks cool.   Pray for Hell is also a movie that repeatedly shocked me. Over and over again, I was surprised by a character's actions.  The movie is good. Really good…"   Ryan Miller, www.eurocultav.com
Here's what he's offering:
An ORIGINAL Scene
"Why wait for someone to cast you in a role that may or may not be the perfect role for you.  I will write direct, shoot, and edit an original 3-5 minute scene with you as the star.  Need to show more range?  Always cast in comedies and want to do something darker?  Diversifying and showing that you have range is one of the most important things you can do as an actor.  The easier it is for a director or producer to see you as a viable possibility in a wide range of roles the easier it will be to get the jobs.  No question about it."
An ORIGINAL Short Film
"So it's not good enough to have a scene with you in the starring role?  No problem.  Let's make a 5-8 minute short film with YOU in the starring role.  I will write, direct, shoot, and edit a short film in any style or genre that you want.  Let me craft the perfect combination of your strengths to show off ALL of your skills."
All of the scenes and shorts will be shot on the Red One Camera which is what the most recent Pirates of the Caribbean sequel was shot on.  After the scenes are shot and edited they will be available online for you to download in an array of different formats that fit all of your distribution needs.
For more information and to see some of the previous season's scenes and shorts go to:  www.portlandactorshowcase.com