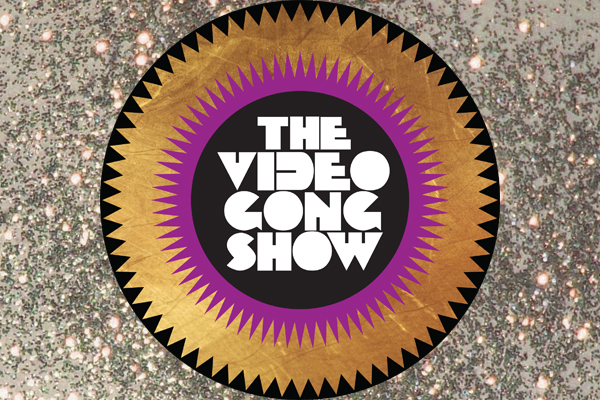 Now happening every last Monday of the month, beginning July 25th
DOORS OPEN 6:30PM, MEET & GREET 6:30-7:30PM, EVENT  7:30PM
The Video Gong Show is an opportunity for local filmmakers to share their newest projects, found footage, home videos, or favorite YouTube clips to be judged and jeered by their peers (all in good fun). Clips that fail to wow and entertain the crowd risk being "gonged." The piece that stands up to crowd scrutiny the longest will be crowned Gong Champion and win a prize!
For the audience, The Video Gong Show is a chance to be an outspoken critic. Spectators will be encouraged to boo, cheer, and act altogether inappropriate, serving as trusted advisors to the Gong Master, all the while stumbling through some of the newest and most absurd film & video content in Portland.
Participant Guidelines:
Arrive at 6:30PM to submit you videos. First come, first served.  (7:00PM cut-off)
-Content: anything goes (no porn) the more ridiculous, revealing, and shameful the better
-Length: Clips should be no longer than 5 minutes (excerpts OK)
-Format: Vimeo or YouTube URL, DVD, Bluray, VHS, or a lap top with a VGA adapter. Please only bring  what you want shown, as there will not be time to scan a disk/file for your clip.
-Please include the following info with your submission: Title, run time, producer & director (when possible), your name, e-mail and phone number
DISCLAIMER: SUBMITTING A VIDEO DOES NOT GUARANTEE THAT IT WILL BE SCREENED DUE TO TIME CONSTRAINTS. WE WILL DO OUR BEST TO SCREEN AS MANY VIDEOS AS POSSIBLE.
TICKETS $7
Tickets will be available for purchase online at www.hollywoodtheatre.org or at the Hollywood Theatre box office.
Please follow The Hollywood Theatre on Facebook for all event updates.
About The nonprofit Hollywood Theatre
For the last 14 years the Hollywood Theatre has earned a national reputation for its unique combination of award-winning film programming, cutting edge educational programs supported in part by LAIKA (an Oscar winning studio), and fiscal sponsorship services for local filmmakers. Each year the Hollywood Theatre screens close to 300 of the best films from all over the world, provides educational opportunities for over 2,000 young people and supports multiple Oregon-based, independent film projects.   For more info about The Hollywood Theatre, call 503-493-1128 or visit www.hollywoodtheatre.org