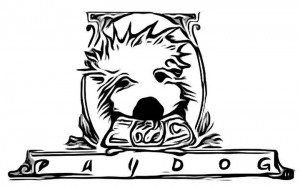 Since September Paydogs has been set up as an Oregon vendor providing fiscal support services to media productions in Oregon.  It's been an exciting 3 months as we've run payroll for two features, and have continued to expand the scope of what we are able to offer.
Most recently Paydogs has become the only Oregon vendor providing Title Search and Script Clearances for feature films, animation or TV projects.  Anyone interested in a rate quote can contact Susan Haley at: [email protected], or by phone at 503-850-4742.
Originally formed to provide payroll for cast, crew and extras for features and commercials, Paydogs also assists with accounting for low-moderate budget shows.  Services can be contracted hourly, daily or partial day, depending on the size of the show and its needs.  We provide rebate backup support – copying, scanning and collating of required paperwork to submit rebate requests to the Governor's Office of Film & Television.  Paydogs can be a Registered Business Agent for out of state "loan out" corps that register to do business in Oregon.
Soon, we will be able to provide production insurance for all sizes and types of productions – with quotes returned within the same business day.  Stay tuned for more exciting (rebateable) news from Paydogs – Loyal companion to Oregon's media industry.