As you know, the America Film Market took place in Santa Monica last week and Vince was there on Tuesday to meet with various producers and production companies.  As a way to strengthen some existing relationships and to introduce Oregon as a viable place to shoot to others , we hosted a small reception at Shutters on the Beach.  Aside from educating producers about shooting in the state, the idea was to bring a slice of Oregon to Santa Monica.  It was a great success – with many more attending than we had initially expected.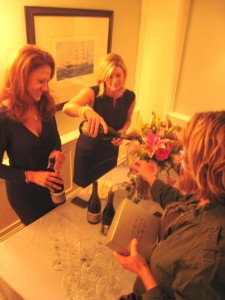 Maria Ponzi from Ponzi Vineyards showcased two of their wines, and we had four Oregon artisan cheese companies partner with us to provide cheese for the event; Willamette Valley Cheese Co., Juniper Grove  Farm, Rogue Creamery and  Tumalo Farms as well as Alma Chocolate and some fantastic organic take home products from Willamina Spa.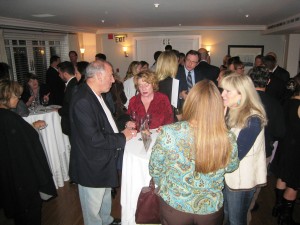 The event only lasted two hours but we had a lot of feedback and interest in Oregon as a location for both film and TV projects.
Artisan cheese from around the state
In addition to our Los Angeles guests, we were lucky enough to have two Oregon Film board members already in town (Ed Asner and Gordan Sondland) as well as Lana Veenkner (Lana Veenkner Casting) on hand to answer questions.
-Jane