"Canopy Stories" – 12 films, 12 stories, 12 iconic/majestic/enraptured Portland Trees.
Produced at NW Documentary and presented as part of The Portland Circuit, a unique partnership between the Northwest Film Center, Oregon Film, Cinema21, Clinton Street Theater and The Hollywood Theatre.
Every tree has a story. They tell the stories of families, of neighborhoods, of transformations long forgotten.  Tree stories are community stories.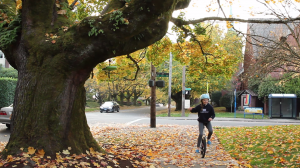 Canopy Stories is NW Documentary's first anthology film project featuring 12 stories made by 11 Portland filmmakers. Continue reading... "The Portland Circuit Presents The World Premiere of "Canopy Stories""