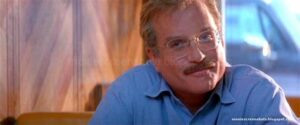 Come celebrate two things that have impacted all of our lives in some way: music and teachers.
Next up in the #OregonMade Film Series at the Hollywood Theatre is "Mr. Holland's Opus" on Monday, December 5.
Richard Dreyfuss and the always magical Glenne Headly star while William H Macy patrols the halls in search of rule breakers and rock and rollers in this Oregon Made opus of a film. Portland's Grant High School is featured as JFK High School in the 1960s while Mr. Holland romps through the ages, overcoming adversity, disappointment, temptation, and tragedy to uncover the good things that were there all along.
(And, as a bonus, Oregon's own The Kingsmen make a music appearance in a movie that's not that set in a fraternity down in Eugene.)
Get your tickets here.
Watch the trailer here.