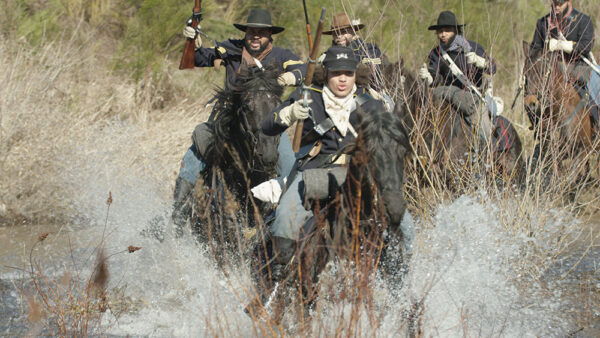 In 1866, six all-Black cavalry and infantry regiments were created after congress passed the Army Organization Act. They came to be known as Buffalo Soldiers.
Buffalo Soldiers: Fighting on Two Fronts explores the often-contradictory role played by the Black soldiers throughout American history, emphasizing the settling of the American West and colonialism abroad.
Director Dru Holley is a Vancouver, WA-based filmmaker, and the documentary features interviews with Quintard Taylor (Ph.D. Historian at UW), Ryan Booth (Ph.D. Candidate, WSU), and members of the Buffalo Soldiers of Seattle (based in Roy, WA), among many others.
Don't miss the Portland Premiere on Monday, October 17 at 10:00pm at Oregon Shore Crab Theatre [Link]. The second screening is Sunday, October 23 at 12:15pm at Red Rock Crab Theatre. Dru Holley will be in attendance at both screenings, and the film is also available the stream throughout the fest.