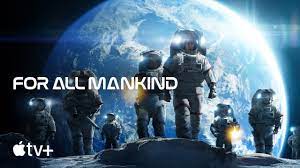 The hit series 'For All Mankind' is back and now streaming season 2 on Apple + . 'For All Mankind' presents an aspirational world where NASA astronauts, engineers and their families find themselves in the center of extraordinary events seen through the prism of an alternate history timeline — a world in which the USSR beats the US to the moon.
Local visual effects studio Refuge was a big part of effects for season 2 which continued from March 2020 through to April 2021. The Refuge team pivoted to a remote workflow during Covid in order to keep the project moving forward, until some final reshoot could be done. Refuge provided a myriad of effects from solar flares, the digital helmet visor replacements, and the retro 80's video phones that appear throughout this alternate reality universe that was created.
For All Mankind was immediately picked up for season 3 after the first episode aired.