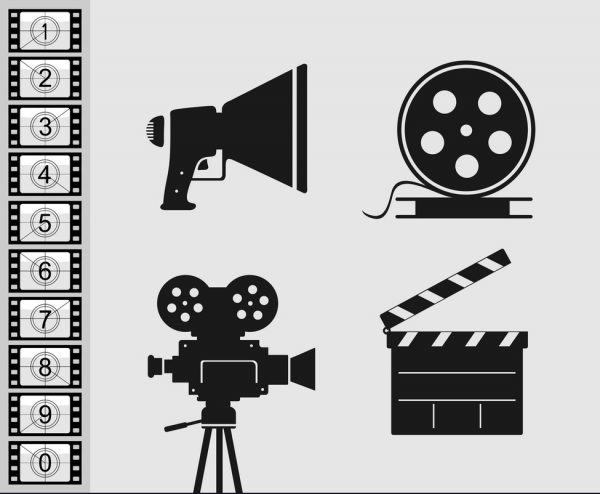 Covid-19  has stopped life as-we-know-it in its tracks and with many of Oregon's creatives wondering what is next we took a look around and found many free learning, and continuing education resource opportunities to help fill the void until life gets back to "normal".
Adobe
Previously reported on No Film School, Adobe is offering at home access to its Creative Cloud for students as well as K-12 programs. Access will be granted until May 31st, 2020. Details here. Adobe has also released a how-to work remotely series available here.
Affinity
Serif, the creators behind Affinity Photo, Designer and Publisher, has made the suite available for free as a 90-day trial. There is also a 50% discount if you decide to purchase the apps.
All Connect
Online Tools for Learning a New Skill – https://www.allconnect.com/blog/internet-basics-for-seniors
Aputure
Aputure has opened up its certification and product training to anyone interested. The Aputure Lighting Certification (ALC) is normally only offered to dealers and employees, but for the next four weeks, the company is opening it via livestream. Anyone interested in getting an in-depth education into modern LED and learning the Aputure lighting line-up is able to check it out for free.
Avid
Avid is offering 90-day licenses for Media Composer, Pro Tools, and Sibelius to students who no longer have access to their institutions. Avid is also providing access to its software to those who no longer have access to their places of work. Keep in mind, Avid is providing software for everyone. You must be a student or a company with existing software. Details here.
Curtis Brown Creative
Free weekly writing workouts
Creative Capital
Creative Capital has always been anchored by a rich spirit of community and mutual generosity, and we believe that continuing communication and exchange are crucial for all of us. As COVID-19 continues to spread across the United States, they have created a list of resources for artists working in all disciplines, as well as arts philanthropists, and arts professionals.
Create with Code Live
Unity is offering Create with Code Live, free, interactive virtual classes open to students, teachers, and anyone else interested in learning to code.
Frame.io
Now through the end of March, Frame.io is offering 2B of free extra storage for the next 90 days. Additionally, the company is offering free Frame.io Enterprise plans for the next 90 days to support educational institutions, non-profits, and healthcare organizations that have been impacted. Details here. Frame.io has also released a work at home series that can be viewed here.
ftrack
ftrack Review free for 90 days. The software is aimed at content creators and is a platform to collaborate and review media. It's free until May 31, 2020.
James Laxton ASC
Cinematography Masterclass. In this ARRI Academy masterclass from Camerimage 2018, James Laxton ASC discusses his approach to cinematography and how large-format cameras have helped him to discover a new level of emotional connectivity, including his experiences shooting on the ARRI ALEXA 65 camera and Signature Primes lenses.
Karl Walter
Lighting masterclass – Join master cinematographer Karl Walter Lindenlaub ASC as he leads this workshop from 2017's Camerimage festival, exploring lighting for HDR.
Koerner Camera
Our friends at Keorner put this list of resources together for you.
Nikon School Online
"Nikon's mission has always been to empower creators. In these uncertain times, we can do that by helping creators stay inspired, engaged and growing. That's why we're providing all of our courses free for the entire month of April. Let's come out of this even better."
No Film School
Poster My Wall
A handy resource for filmmaking students and filmmakers to help you design your own movie and documentary posters.
Shane Hurlbut Illumination Workshop
Cinematographer Shane Hurlbut has provided access to his Illumination Workshop, which can be watched directly online. The course normally costs $499 but the 8 hours of material is completely free. Topic includes, eye reflection, different face shadows, bouncing light, lighting in layers, and finding the emotion to scenes, among others. Details here.
Signiant
From now until May 31, 2020, Signiant is offering unlimited users for its Media Shuttle customers. Media Shuttle is an easy and fast way to send large files securely anywhere. The company will be waiving any user overage fees that relate to subscription tiers. Details here.
Sundance Co//ab
Free webinars and masterclasses.
Sundance
Unity Learn Premium
Unity is offering complimentary access to Unity Learn Premium for three months, from March 19 to June 20. Courses include C# Survival Guide, AI for Beginners and High Fidelity Game Visuals.
If you know of any more resources not listed here, please email: [email protected]