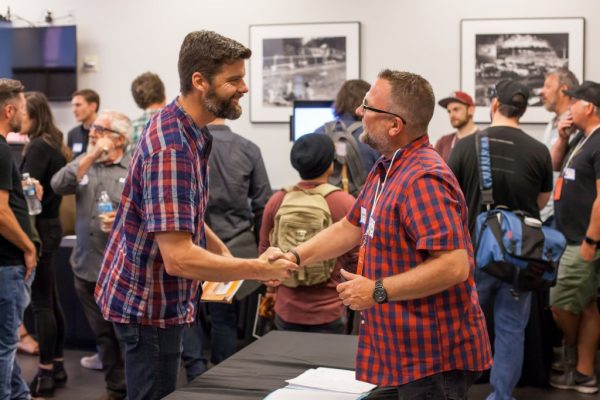 Coming to PNCA Thursday evening, Feb 27th, 2020, we bring you Job Mixer III!  The entire Portland post-production and stop motion industry is taking time out for an evening of mixing it up under the same roof.  Currently 17 companies/studios (and counting) will have tables on the main floor, with gracious beverage sponsors 2 Towns Cider and Super Brewing providing refreshments.  If you are interested, working, or studying in the 3D, VFX, Animation, Stop Motion, Video Production, Gaming, Illustration, or the growing "Creative Tech" space, this is an important mix that we hope you'll be a part of.  Brought to you by Portland ACM SIGGRAPH and OMPA, with support from PNCA and 52ltd.
Full details are posted at this page.
Registration is free and required for entrance – sign up now at this OMPA link.
Check out the growing list of studios posting immediate needs here.
Make a full night of it and attend the P&P after mixer meetup.
Job Mixer III
Pacific NW College of Art (PNCA) Lobby/Atrium *entrance on Park blocks side
511 NW Broadway, Portland OR 97209
February 27th, 2020 5:30pm-7:30pm
Artists – be sure to also check out the SIGGRAPH Demo Reel Review contest – a great excuse to sharpen up your reel before the mixer and have a shot at some great prizes (and most importantly, feedback from a panel of awesome judges).  See you at the mixer!