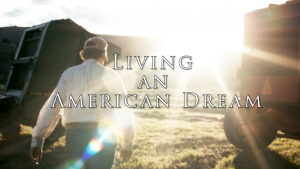 New director, Clare McKay graduated with a bachelors in Communications Media from a University in San Diego County and moved back to her home in Juntura, Oregon to pursue her dream as a filmmaker. Though Oregon seemed an unlikely area for making movies she understood the basic idea behind "supply and demand". Clare wanted to use her skills and knowledge in a way that was meaningful not only to herself but to her community as well. This is not the first project she has worked on, it is just the largest. 
Prior to her return home she had an idea brought to her by a fellow classmate that, at the time, she had brushed off a "good idea, but not compelling enough", fast forward a year later and she was preparing for filming to start on that very idea. Before she launched into preparations for the project a lot of research and time was put into making sure the project feasible and probable to undertake. She worked closely with her family and friends to create a story that was heartwarming and honest and set out to complete preproduction. When she was ready to begin filming she launched the films facebook page and the response was a resounding excitement from hundreds of people interested in the project.
She has since finished principle photography and is currently in postproduction stages of the film. She and her family will be attending the 36th Annual Cowboy Poetry gathering in Elko, Nevada at the end of January in promotion of the film. The film titled Living an American Dream tells the story of a family brought together by unique circumstances and thriving in a world that so few understand.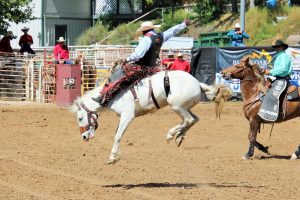 Adopted as infants six children (Clare included) were given an opportunity to live life in the rugged mountains and dry deserts of Eastern Oregon. Not only does this film tell a unique and fascinating story, but it educates those who don't know what the western lifestyle entails on how it is lived and why. Moreover, it allows the audience to view everyday activities through the lenses of several members of the community including the McKay family. 
Living an American Dream is an in depth view of the western lifestyle as lived and explained by several cowboys and cowgirls who live it and love it. While immersed in the breathtaking beauty of Idaho, California, Washington and Oregon's deserts and green valley's viewers can follow the rodeo journey of Luke and Gabe McKay, as well as the lives of each member of the cast as they work and play in natures way.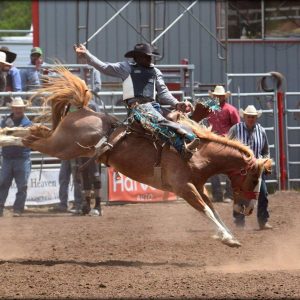 The film seeks to educate, motivate and even inspire people from all backgrounds and cultures to live their own dreams. It is a heartfelt, beautiful film created for everyone to enjoy. By watching it Clare hopes that most viewers will leave feeling a new fire burning in their hearts to achieve whatever goal they believe they cannot not attain and with that desire they can endeavor to embody the truth behind what it means to live an American dream.
She hopes this film will, "bring unity back to Americans far and wide with the idea that we don't all have to be living the same American dream to chase after it. No single person is the same, we are all unique and one-of-a-kind designs and in that we have something only we, individually, can give to this world and if we can figure out how to do that together, this world might stand a fighting chance of survival and us along with it.