From October 25 through 31, the Bijou will celebrate films made in the Beaver State via its Oregon Made Film Festival, made possible through a grant from Explore Lincoln City. In support of the city's goal of showing visitors that Lincoln City can be just as entertaining in the fall as in the summer – though possibly less congested along Highway 101 – owners Keith & Betsy Altomare have scheduled an impressive lineup.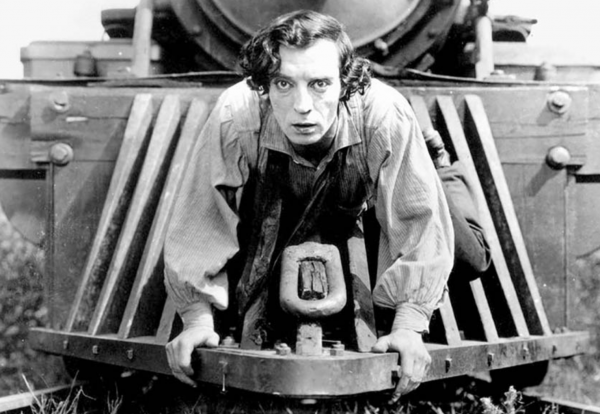 "Three of the films are very local," Betsy said, "like Sometimes a Great Notion, filmed along the Siletz River; Burning Plain, shot at Tidal Raves restaurant in Depoe Bay; and One Flew Over the Cuckoo's Nest, filmed on location in Salem as well as Depoe Bay."
Showings are also planned for Goonies, Stand By Me, The Ring, Paint Your Wagon, The General, Bend of the River and Phoenix, Oregon.
The last of these, Phoenix, Oregon, is an independent film from a Pacific Northwest studio.
"It's about a guy who reopens a run-down bowling alley and ends up serving great pizza," Keith said, adding that the storyline runs somewhat parallel to that of the former DeLake Bowling Alley in Lincoln City.
Built in the 1930s, it was recently renovated by its new owners, and by many accounts, now, as the Olde Line Lanes & Kitchen, offers great pizza.
"So the city wants to do a pizza week to celebrate pizza and the movie," Keith said. Writer/director, Gary Lundgren, and producer, Anne Lundgren, will also be on hand to talk about the film, which was shot in Klamath Falls.
Documentaries are also scheduled, including some Oregon-specific shorts, presented by Taft High School alum, Michael Harrington, of the Wandering Reel Traveling Film Festival. And Darrell Jabin, of Salem, will present his films about Oregon carousels and theaters.
You can find out more here.