Since 2016, the Hollywood Theatre has partnered with the Oregon State Parks Department to produce a series of screenings in Oregon State Parks. All parks in the series are within an hour's drive of Portland, with film programming selected to complement the diverse features of each park.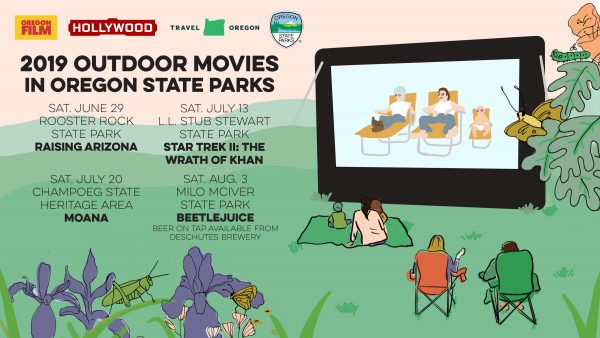 This series encourages Oregonians to explore the amazing recreational amenities our parks have to offer, including hiking, mountain biking, horseback riding, kayaking, camping, picnicking and  more. All screenings start at dusk. Free event. No tickets required.
So join us for another summer of free movies held in Oregon's beautiful state parks, presented in partnership with Oregon State Parks, Oregon Film, and Travel Oregon.
Screenings are free, but get more info on each screening below: