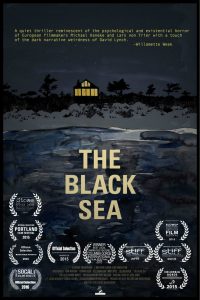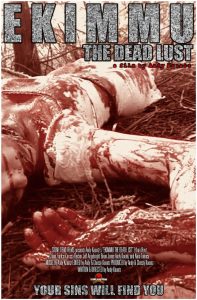 Filmmaker Andy Koontz's debut feature Ekimmu/The Dead Lust will screen at the Clinton Street Theater on Saturday May 6th as a double feature with Brian Padian's debut feature film The Black Sea Movie. Both films were made independently and took over a decade to be fully realized with minimal resources. But the films share something else in common: both directors are also brain tumor survivors. "We met online and realized we had these things in common and wanted to have a screening to celebrate cinema and being alive" says Padian.
EKIMMU THE DEAD LUST is a no-budget indie horror film about a young couple who stop to help a
mysterious young woman lying along the dark roadside, unaware of the evil she contains.
THE BLACK SEA is part thriller, part existential tone-poem and concerns 5 friends at a beach house on the Oregon Coast and what happens before and after one of them disappears.
Both Koontz and Padian will be present for a Q & A after the screenings which is set for 7 pm Saturday 5/6 at the Clinton Theater located at 2522 SE Clinton St, Portland, OR 97202
Tickets available here https://cstpdx-com.seatengine.com/shows/55686
$15 for both movies.