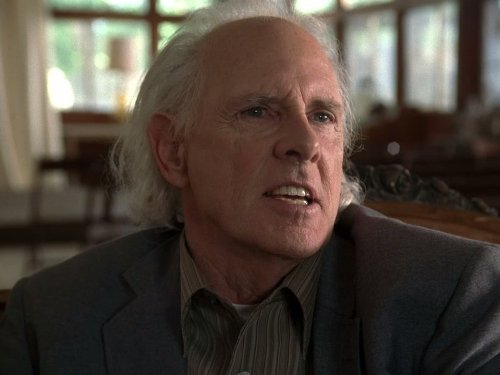 Oscar and Golden Globe nominee actor Bruce Dern better known for the "Hateful 8", and "Nebraska"is starring in the Portland produced feature length motion picture "V-Force: New Dawn Of V.I.C.T.O.R.Y."! Based on the original screenplay by long time Lake Oswego resident D.C. Rahe, directed by Frank E Johnson ("Shannon's Rainbow", "Touched By An Angel", "Palace Guard"), produced by Sean Skelding, Greg Beber, Tyler Benjamin, and D.C. Rahe of the Portland based Revolution Film Group, LLC. Greg Beber wrote the shooting script. Also starring Keith David ("The Good guys", "Cloud Atlas", "Crash") Michael Rooker ("Guardians Of The Galaxy", Don "The Dragon" Wilson.
"We're excited to be producing movies written, and produced by Oregonians." Sean Skelding, President, Revolution Film Group.
The Revolution Film Group has produced three feature films since its formation in 2014. "The Reconciler", a feature film written and directed by Shawn Justice, co-produced by Justice Pictures and Revolution Film Group, and starring the late, great "Rowdy" Roddy Piper (They Live, WWE Super Star). "Out Of The Darkness" starring Graham Greene ("Dances With Wolves") and John Lewis ("Check Point", "Hawaii Five-O", UFC Champion). "Justice", a western written by Oregonian Jeff Seats along with D.C. Rahe, Shawn Justice, and John Lewis. "Justice" starred Stephen Lang, Jamie-Lynn Sigler, Robert Carradine, and Lesley-Ann Down.
Some of the feature films will be released alongside accompanying graphic novels, produced under a collaboration with Grind House Comics, LLC, another Oregon company.
"We've always felt graphic novels are a perfect companion to feature film releases, and we're really looking forward to developing some great products with Revolution Film Group right here in Portland." Greg Beber, CEO, Grind House Comics.
These productions highlight the State of Oregon's support for local filmmakers. Revolution Film Group has applied to the Oregon Indigenous Production Fund that provides rebates to qualified local filmmakers for hiring locals and using local vendors.