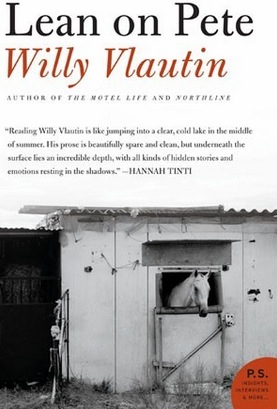 "Lean On Pete", Willy Vlautin's novel, adapted into a screenplay by writer-director, Andrew Haigh ("Looking")  will film in Oregon this summer.
 "Lean on Pete" tells the story of a 15-year-old boy named Charley Thompson, who, as Vlautin's website explains, is "left to fend for himself by his wayward single father. Charley wanders to Portland Meadows racetrack one day and finds work with a surly, washed up horse trainer. He befriends an aging quarter horse named Lean on Pete, and before long, Charley and Pete find themselves alone in an unforgiving landscape scattered with a vivid cast of characters, desperate situations, and glimmers of hope."
You can read more about the novel and story here. (Oregon Live).