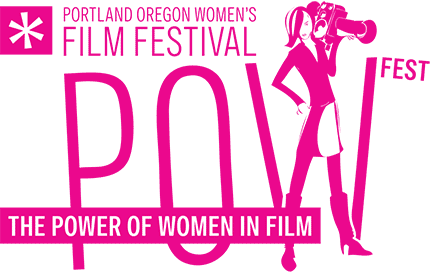 Join us for a collection of youth-directed films! This collection has it all! Narrative, documentary, experimental, comedy, drama, horror AND the POWFest premiere of the two newest POWGirls Films! Who could ask for more??
The Line Up:
Ear Buds ~ Directed by POWGirls
The Night Shift ~ Directed by POWGirls
Not Just a Tree ~ Directed by Reyna Colt-Lacayo, Marwaun Brooks, Mauricio Romero, Walden Smith
Human Lights ~ Directed by Emma Mills
We the Mountain, We the Sea ~ Directed by Agnieszka Kolaczynska (Agi K)
STOP. ~ Directed by Julia Retzlaff
Collision ~ Directed by Abbey Sacks
School of the Living Dead ~ Directed by Maisie Winnard
Girl ~ Directed by Abbey Sacks
Finding Ellie ~ Directed by Asuka Lin
Lily's Journey ~ Directed by Julia Elihu, Andrew Boyles, Gabrielle de Boucaud, Akeel Najimudeen, Thomas Wade
Platinum ~ Directed by Katharine So
Sticks & Stones ~ Directed by POWGirls
Glazing Saddles ~ Directed by POWGirls
This is a free event, all donations will go towards our Spring Fundraiser which will support the POWGirls Program.
Doors open at 6:30pm and the show starts at 7pm. Join our facebook event!
As a heads up, the content of some films may not be ideal for the youngest kids, but is created by and suitable for high-schoolers.
POWFest Monthly is sponsored by New Belgium Brewing and the Hotel deLuxe
Hotel Deluxe
POWFest Monthly is an extended festival dedicated to showcasing films directed by women. It provides year-round visibility to the wide range of high quality, thought-provoking films women create, and often gives audiences an opportunity interact with the filmmakers. By doing so, POWFest Monthly supports the careers and leadership of women in film.
Screenings generally take place on the fourth Monday of every month at Clinton Street Theater and proceeds fund POWFest's efforts to increase the number of women in leadership roles in media by providing resources, education and visibility.
For further information and press opportunities contact Tara Johnson-Medinger at 503-267-1126.
Screening Details: Youth/POWGirls Showcase
Monday, May 30, 2016, 7:00pm
Clinton Street Theater 2522 SE Clinton Street Portland, Oregon
Tickets: Free! (But donations gratefully accepted)