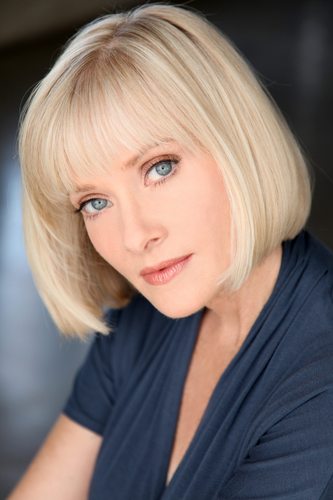 Horror Icon Barbara Crampton is Tristan Risk's Mother in "Love Sick"
PORTLAND, Oregon (March 21, 2014)  Polluted Pictures is proud to announce that Barbara Crampton (Re-Animator, You're Next) has been attached in role of Mother in their feature film production, "Love Sick," Co-Starring American Mary's Tristan Risk and Here Comes the Devil's Francisco Barreiro.
"Love Sick" is the story of Rebecca and Marcus who "have been together for 10 years and after much deliberation have decided to part ways. After separating and being with others, they quickly realize how hard it is to disconnect from one another. The pain, lies, and betrayal all begin to manifest physically within the both of them as well as infect the others who have become involved with intimately. They love each other so much that it hurts… some more than others."
"I wrote the role of Tristan's Mother with Barbara in mind," says Writer / Director Todd Freeman, " but the reality that she's actually going to be in the film is a little surreal.  I would go through and name every movie that she's been in and tell you what that movie meant to me when I first saw it… but I'm afraid that would take too much time.  That, and everyone knows who she is and the amazing things that she's contributed to the horror genre throughout the years.  This is a very special movie to me and I can't even imagine having a better cast assembled to help bring these atrocities to the screen."
Also joining the cast are Augie Duke (Bad Kids Go To Hell), Andrew Sensenig (Upstream Color), and Ruben Pla (Contracted, Big Ass Spider).
Andrew Sensenig says, "Imagine if the feelings of true heart ache could manifest itself into a physical illness so grotesque that virtually no one infected would want to continue breathing. Well, you've just imagined Love Sick. Todd has created a hauntingly beautiful story that takes affairs of the heart to an entirely new level."
Polluted Pictures completed a proof of concept piece showing a 3 minute peek into the world of Love Sick with the short film "M is for Marriage," which will also be included in the upcoming ABC's of Death 2.5 anthology film released by Drafthouse Films.  You can see the peek into the world of Love Sick here:
https://www.youtube.com/watch?v=471qjcbP3JQ
The film is currently completing development and moving toward production in the summer of 2014.  Concept art is currently being drawn by Eisner-nominated comic book painter and New York Times Bestselling Author Brett Weldele and the initial poster art is being created by Phantom City Creative in Toronto.  Love Sick is Produced by The Bros. Freeman, Lara Cuddy, Todd Robinson, and Christian Burgess.  Written and Directed by Todd E. Freeman.