"A high school graduate takes a summer job with his art teacher selling pottery at the local Renaissance Faire and ultimately discovers his passion for life."
That's really what we're all looking for when we leave high school behind and venture out from the safety of the nest into the fast stream of society and that is the subject filmmaker Teo Guardino is tackling in his newest film outing "Play Faire."  Unfortunately, his IndieGoGo campaign is winding down to its last 10 days and he's 17,000 away from his goal.
Play Faire, from Teo Guardino's Indiegogo page, is: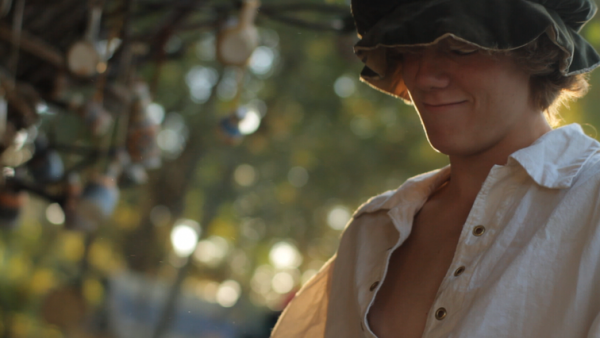 "The story of Trey Foster, a teenager who has yet to find his purpose in life.  The summer after graduation, he takes an apprenticeship with his high school pottery teacher Ron Walters, at the local renaissance faire. There, Trey experiences a subculture of debauchery, hard work and human folly. Ron, a seasoned potter, has become disheartened by his struggle as an artist and maintaining his business. Ron attempts to let go of the past, as Trey tries to find his way."
Teo's request is simple; in his own words:  "I began shooting in the fall of 2012 at the Northern California Renaissance Faire in Gilroy and in Santa Cruz, CA. I shot using a 7D camera, shot gun mic and a handheld rig. We shot for twenty-four days over two months and it has cost a total of $30,000 of my own funds to date. I've shot half of the movie and I'm getting ready to go back to finish. After, I'll begin post-prodution, which includes sound design, color timing, music rights, distribution and marketing.  The goal is to be finished by the fall of 2014."
Having been lucky enough to work with Teo on his film What Is Funny? a few years back, I know that his heart and vision is unique and original.  His stories are personal and his relentlessness for the craft, unwavering.  It's the kind of project that if you do have a few bucks to chip in, you should toss it his way.
Currently, our fellow Oregon filmmaker's project is 17,000 dollars short of their goal to finish the film with only 10 days left on their campaign.  17, 000 dollars away.  10 days to go.  He's come more than halfway up the mountain already.  Here's hoping to see him reach the top.
To contribute, visit the Play Faire IndieGoGo page.
Check out Teo's Imdb.com page here.