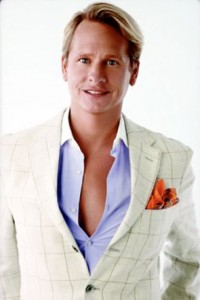 Our office was contacted by the staff of the Oprah Winfrey Network about an episode of  "Carson Kressly Is Making Over America" that they intend to shoot in Hillsboro.  We have posted the body of their flyer here.
Would you love some time and attention from America's top stylist?
CARSON KRESSLY is on a makeover road trip across the nation and he may be coming to your town!
‐ Do you need to look fabulous for a big event?
‐ Is there something you're avoiding or afraid to do?
‐ Making a fresh start and need a new style to match?
‐ Facing a challenge you need to overcome?
Everyone's got something they want to change in their life, sometimes they just need a little push.
Armed with his great style and good sense, Carson is taking the nation town-by-town to help people make changes, look great and feel fabulous!
We are looking for locals in the HILLSBORO/BEAVERTON area for Carson's new makeover show on OWN TV. If you would love to reinvigorate your look, your home or your life we need to meet you!
If you or someone you know wants to meet Carson, contact our casting department NOW!
[email protected] or 323-860-8623
Don't wait. Casting deadline is November 8th. Call or write now!